Stay with us in a traditional Berbere family house, and enhance your Moroccan experience. A beautiful house with well-equipped, modern kitchen, a number of guest rooms and well-decorated bathrooms, we have all the home comforts you need. We also have a traditional Berbere salon, which is the perfect place to chill out after a long day at the beach. The rooftop terrace is a great place to eat and relax, and watch the beautiful African sunsets.
Spend time with the family, get to know them and find out about their fishing history and how they have an affinity with the ocean – a reason why they love surfing so much!
Set in the small beachside town of Tamraght, you're close to so many amazing surf spots and beaches. With the mountains behind you and the ocean in front, you couldn't ask for a better place to spend a week. There are some lovely cafes in the village, and a few shops to buy some supplies if you need. The village has an easy-going vibe and is full of like-minded that are happy to chill and take in the scenery!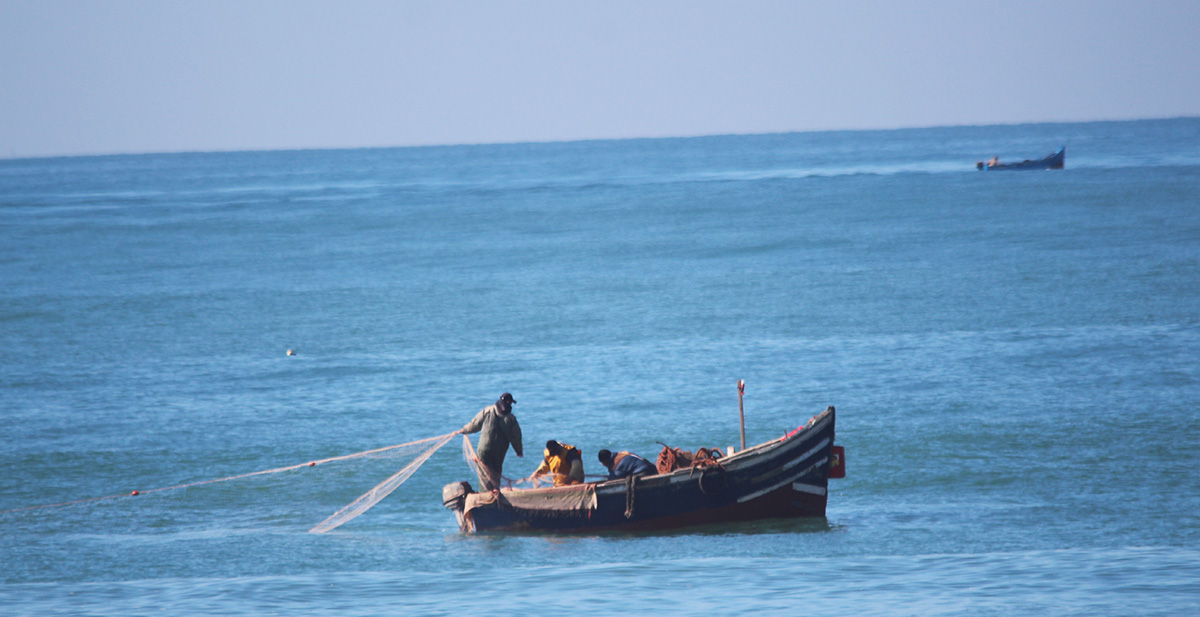 Tamraght and the surrounding area has a long history of fishing, and you can still see the small blue boats around the beaches and out in the ocean – and of course, the fish in the area is fresh daily. The area is also well known for argan oil, and you can go into the mountains and see them making it from the original argan nut, and there are plenty of places to buy argan products. Berbere peanut butter is another delicious and local treat, as is the specialized honey you can buy. Tamraght and the other villages around are rich in culture and in history, so it's a great place to visit and maybe buy some treats to take home!
Join Moroccan Surf Journey
for a unique and memorable trip